Bird Bear Frog Dog: Sept 9 – Oct 15, 2021
Opening Reception: Thurs, Sept 9 from 6-8pm

Bird Bear Frog Dog: New Animal Art by Marius Valdes
Our main gallery will showcase a playful and engaging exhibition, Bird Bear Frog Dog, featuring the signature character-based artwork of Marius Valdes in addition to digital illustrations from his new children's book, "Bird Break." His new book "Bird Break" enables children and adults alike to explore the ideas of social anxiety and introversion. Valdes' artwork and illustrations offer us a window into his creative process of writing with pictures. "Bird Break" will be available for sale during the exhibition. Meet Marius and have him sign your copy of "Bird Break" during our opening reception on Thurs, September 9th from 6-8pm.
Heather LaHaise: Oct 21 –  Dec 3, 2021
Opening Reception: Thurs, Oct 21 from 6-8pm

Heather LaHaise
Beginning with Snoopy as my favorite muse, I have been drawing and painting dogs since I was a child. My love for the iconic beagle was the first hint as to what direction my art would take. Today, dogs give me a voice and I hope to give them one as well.
While living in New York City, the urban landscape influenced my work and I noticed how dogs were often a part of city life. My compositions soon began to combine abstraction and realism. Layers of color and graphic spaces with dripping paint would become the backdrop for my dogs. Still, I strive to transcend the singular category of dog art.
I love all dogs including mutts, strays, rescues and seniors. A dog is a friend who will never let you down. If my paintings inspire you to rescue a dog or do something nice for one, then I've created something meaningful.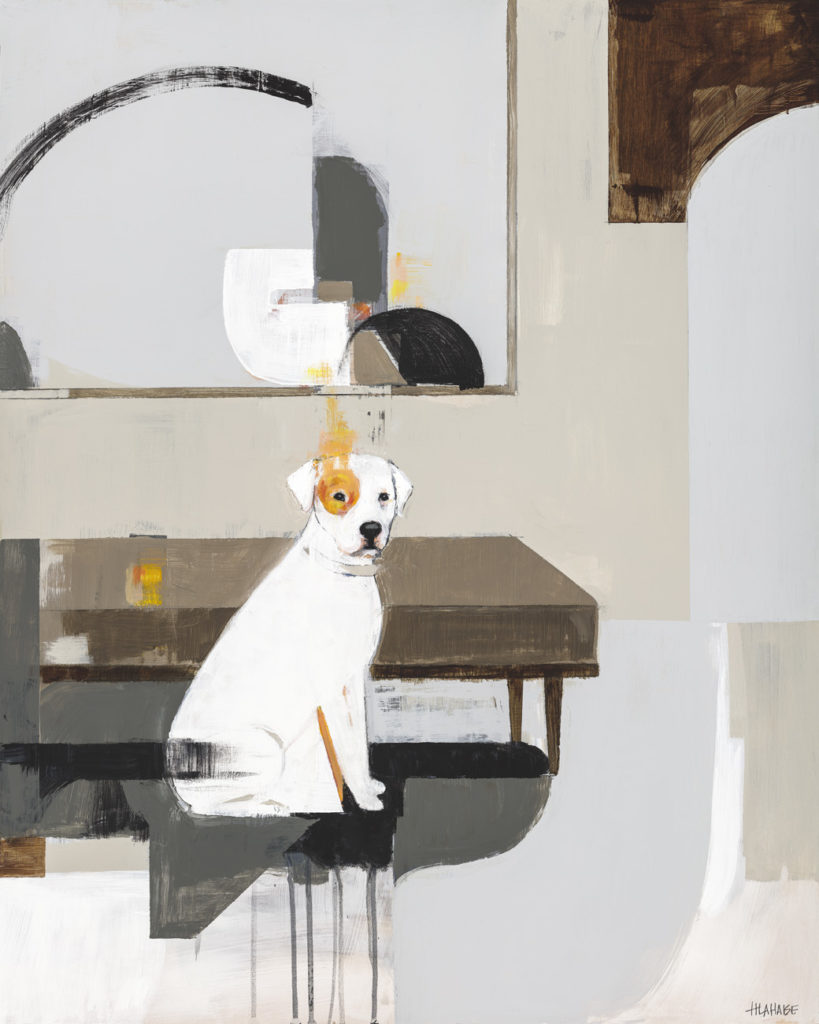 Athens Metal Arts Guild & Metal Arts Guild of Georgia: Oct 21 –  Dec 3, 2021
Opening Reception: Thurs, Dec 9 from 6-8pm

Athens Metal Arts Guild & Metal Arts Guild of Georgia
Formed in 2013, the goal of the Athens Metal Arts Guild is to provide education, promote public awareness and develop interest in the metal arts through activities related to metalsmithing and jewelry making.
Metal Arts Guild of Georgia is a nonprofit organization dedicated to advancing, enriching, and nurturing the creativity and community of metalsmiths in Georgia. It is a diverse organization of professional metalsmiths, jewelry designers, instructors, hobbyists, suppliers, gallery owners, and those who support the fine art of metalsmithing.