December 3, 2020 – January 29, 2021
Opening Reception: Thurs, December 3 from 6-8pm

"Outside and Around Us"
a plein air exhibition featuring Al Beyer, Bill Daniel, Sally Donovan and Andrew Murphy
There is something about being in the environment that is important to us. It is more than the idea of simply painting outside. There is value about being in the open air. We often talk about the process of painting as we learn, but in the case of plein air painting, there are additional significant dimensions. Weather frequently adds to the challenge and is often translated into great varieties of light and atmosphere. We are offered the opportunity to recreate a sliver of the outside world on a painting surface in a short period of time that may change in minutes and is sometimes refined in our home studios. On site however, as our brushes land on that chosen canvas or board, we attempt to make a greater connection to our surroundings. We interpret our subject individually, but share, as a small group, a particular way we value what is outside and around us.
Take a virtual tour of the exhibition
"Outside and Around Us"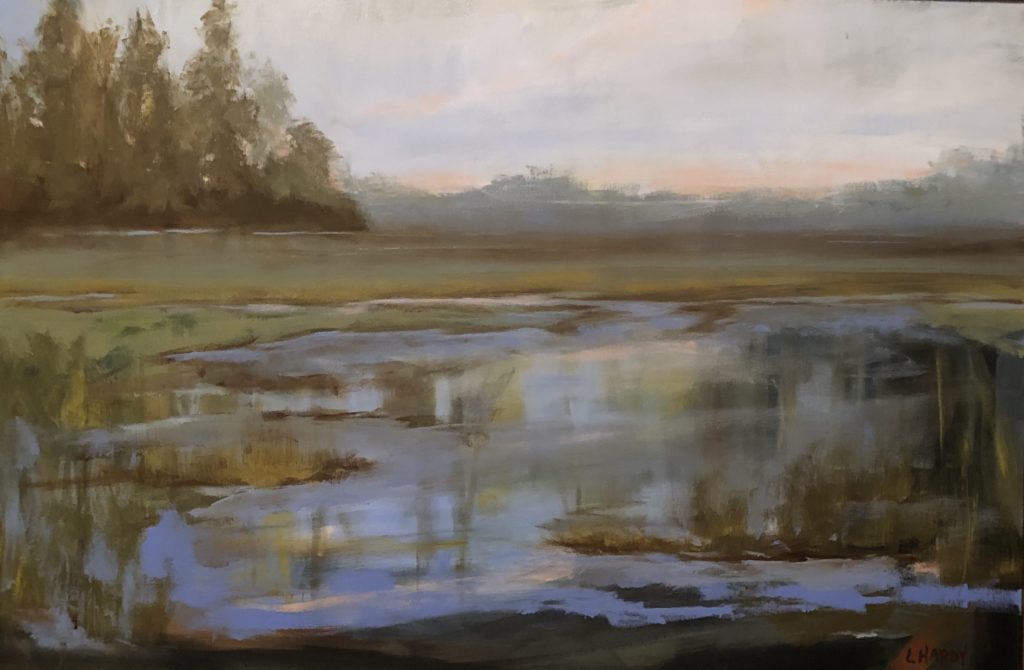 Linda Hardy
Augusta artist Linda Hardy will also be exhibiting work. Linda's work includes primarily landscapes and florals painted in a loose, semi-abstract style. She paints from a place of serenity and appreciation of the beauty and wisdom of nature, with the intention that these feelings are transmitted to the viewer.
February 4 – March 19, 2021
Opening Reception: Thurs, February 4 from 6-8pm

going….going….gone
An exhibition supporting wildlife conservation and education through art. Three different artists unified by a passion for nature and wildlife conservation: Robert Campbell, Camryn Finnan and Whitney Kurlan.
Robert Campbell is an artist and designer for conservation organizations worldwide. He has had a lifelong love of rhinos that comes through in his passion to paint and commitment to help. His work features oil and watercolor paintings and charcoal drawings of these critically endangered species.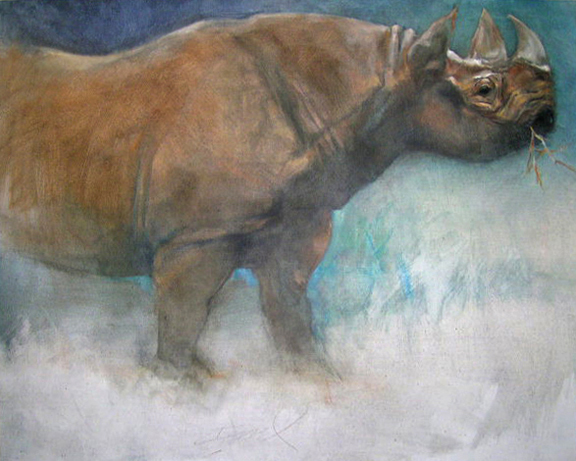 Camryn Finnan is a photographer and dog trainer for anti-poaching efforts and illegal wildlife trade in South Africa. Her work features photographs from her time living and working as a K9 Trainer in South Africa, while trying to make a positive impact on the world for the animals.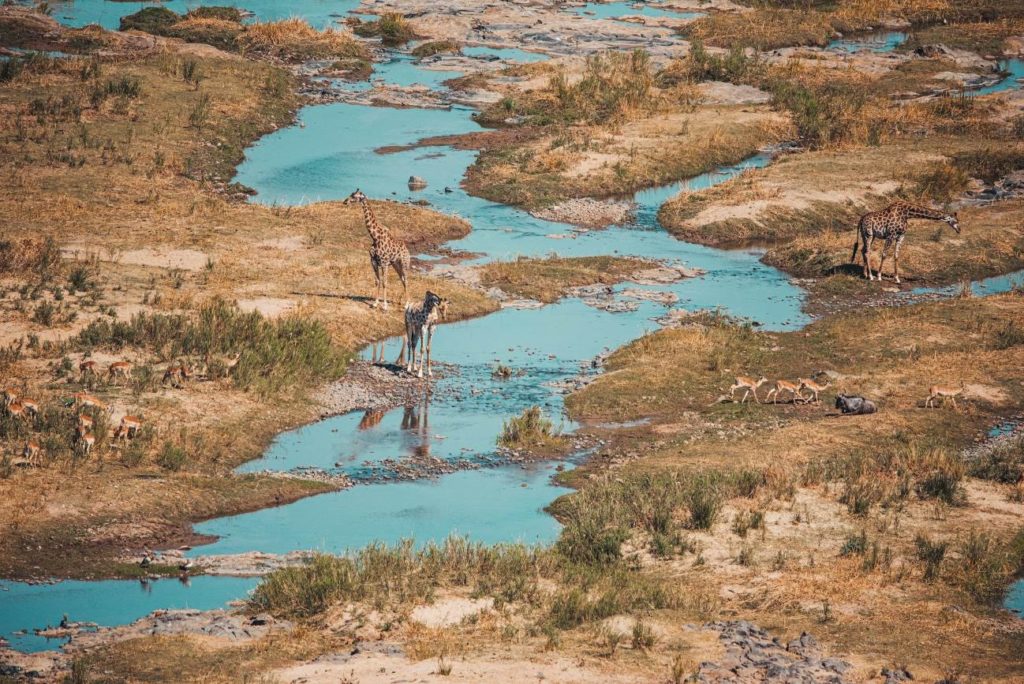 Whitney Kurlan is a wildlife conservation artist specializing in endangered species. Her work will feature a collection of pastels and oils of one of Africa's most endangered species, Painted Dogs. She will be supporting the non-profit Painted Dog Conservation.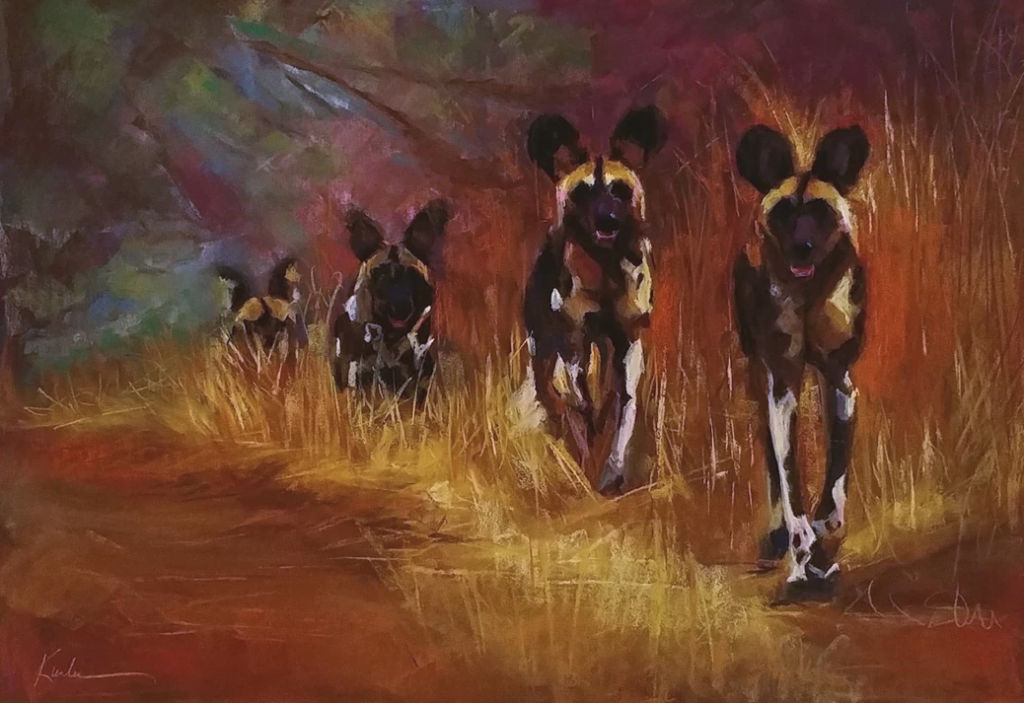 Join us for two Artist Talks
offered in person and via zoom
Exhibiting artists Robert Campbell, Camryn Finnan and Whitney Kurlan will be presenting with guest speakers from conservation organizations
Limited in person seating, call to reserve. Zoom option available.
Thurs
,
February 18 at 6pm
Exhibiting artists with Paul Swart
from
Rhino Conservation Botswana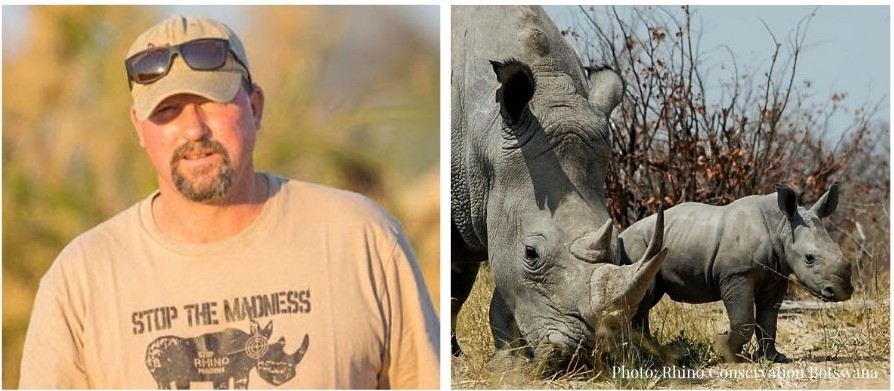 Paul Swart volunteers his time as USA trustee of Rhino Conservation Botswana. He works with and helps raise funds for the conservation to help prevent rhinos from becoming extinct.
Rhino Conservation Botswana is working to increase and protect populations of black and white rhinos in Botswana.
Thurs
,
February 25 at 12pm
Exhibiting artists with
Peter Blinston from

Painted Dog Conservation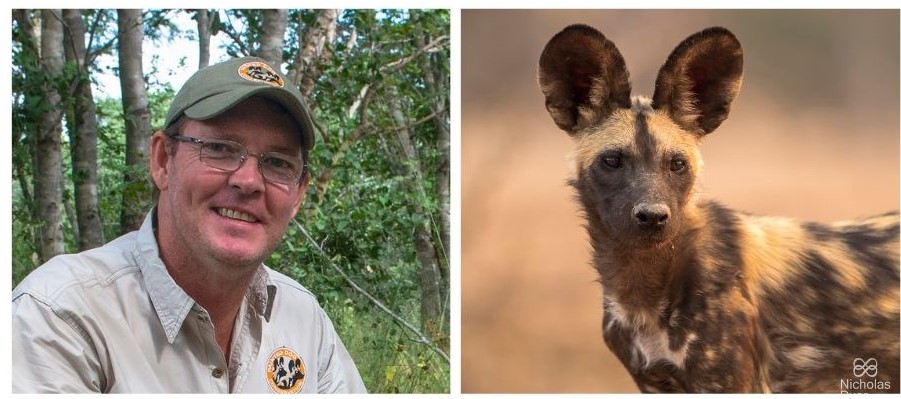 Wildlife conservationist and Executive Director of Painted Dog Conservation (PDC), Peter Blinston, has a lifelong mission to save the highly endangered painted dogs of Zimbabwe. He has been featured on BBC Earth and National Geographic for his work with PDC.
Painted Dog Conservation works with local populations of both humans and dogs, via conservation, education, and outreach programs, to help them not only survive in Africa, but thrive.
March 25 – April 30, 2021
Opening Reception: Thurs, March 25 from 6-8pm

Grounded
Aiken Center for the Arts welcomes artwork inspired by the beauty of
shared spaces. Watercolorist Dwight Rose will be exploring areas
from the coastal low country alongside local artwork which celebrates
Hopelands Gardens and Rye Patch in honor of the 50th anniversary
of the Friends of Hopelands and Rye Patch.
Opening Reception: Thurs, May 6 from 6-8pm

Aiken Artist Guild Annual Member Show
The highlight of the AAG year is the Member Show here at Aiken Center for the Arts which invites each member to submit two works, which are eligible for awards and available for sale. Come see the wealth of talent in our community!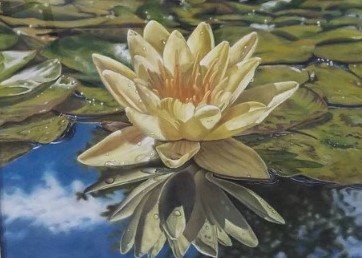 "Water Lily" by Kimberly Boucher, from 2020 Exhibition