March 25 – April 30, 2021
Opening Reception: Thurs, March 25 from 6-8pm

Carolyn Bohn
Liminal – a threshold separating one space from another or one period of time from another
I am fascinated with sunrises and sunsets, the daily transitions from light to dark to light.  It is more than the moment that the sun breaks the horizon but rather a time of transformation, sometimes gentle and sometimes fearsome.  I try to convey the soft and gentle edges of colors appearing and blending and the broken edges of clouds moving across a horizon that is so very far away.
I am drawn to those times that are quiet and graceful and transcendent.  These moments of contemplation and meditation and sometimes awe bring an awareness of the universal gift to all if we just look up and see.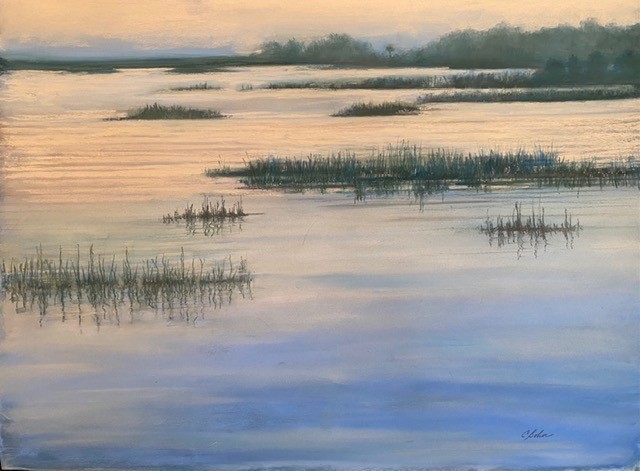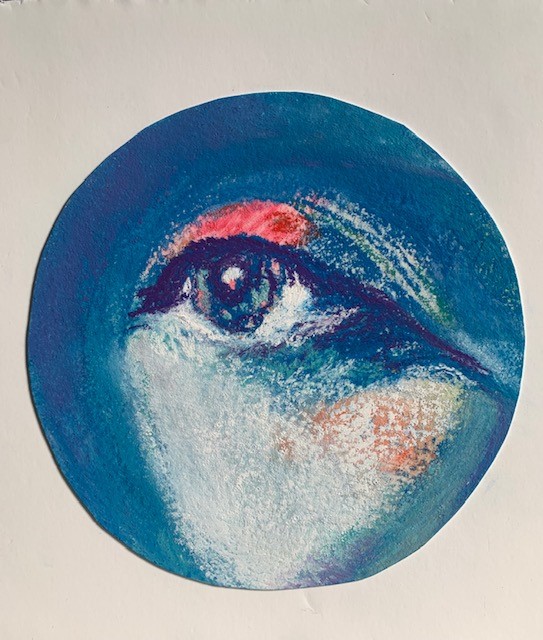 Dana McMenamin
look and see
shut your eyes and look again
what you will see is yet to be
I have worked in clay for a long time and favor it because it is flexible yet strong. I do investigate abstract forms but my finished pieces often have a representational appearance, mostly human, and sometimes from nature.
Discovering pastels in recent years has been gratifying. Pastels are pliant, as is clay. The pastel paintings you see here represent an idea that fascinates me, call it the artistic gaze: 5 artists stare at their work and their model, and they are staring at you, their audience. It is a circle of looking and being looked at.
Art requires courage. I am grateful to the Aiken Center for the Arts for daring me to take up the challenge and share my art with you.
Opening Reception: Thurs, May 6 from 6-8pm

Aiken Artist Guild Annual Member Show
Opening Reception: Thurs, June 17 from 6-8pm

Carol Elliott & Chris Quinn
July 29 – September 3, 2021
Opening Reception: Thurs, July 29 from 6-8pm

Barbara Mettle, Cindy Brooks & Barbara Dick
September 9 – October 15, 2021
Opening Reception: Thurs, September 9 from 6-8pm

Brooks Brown & Elizabeth Shirey
October 21 – December 3, 2021
Opening Reception: Thurs, October 21 from 6-8pm

Pamela Moore & Madelene Sherman
December 9, 2021 – January 21, 2022
Opening Reception: Thurs, December 9 from 6-8pm

Luiza Somodi & Betty Austin