December 3, 2020 – January 29, 2021
Opening Reception: Thurs, December 3 from 6-8pm

Debbie Black
I've lived from the mountains to the coast of South Carolina, but home to me is a little piece of dirt in the southwest corner of the Palmetto state.
I was a full time cattle farmer and still have a few pasture ornaments (cows, a goat and a donkey) to keep me company. I had a few other jobs along the way, but my kids grew up and I got tired of twelve-hour days.
Now I paint and travel. I keep my bags packed, including a sketch pad. I'm ready to leave on a moment's notice as opportunities arise. Maybe a great deal to someplace I've never been. Or a friend who wants a travel buddy; or a place I want to see again; or just because I'm in the mood!
I discovered I am an abstract painter and attracted to lots of mediums.  I'm doing oils on big canvases, but water media are best for travel.  I've added landscapes using a pallet knife to my tool kit and work with both acrylic and oil with this technique. My pieces for this show are an eclectic mixture of my current work on small surfaces. I don't know what I'll be doing next, except that it'll still be art and travel!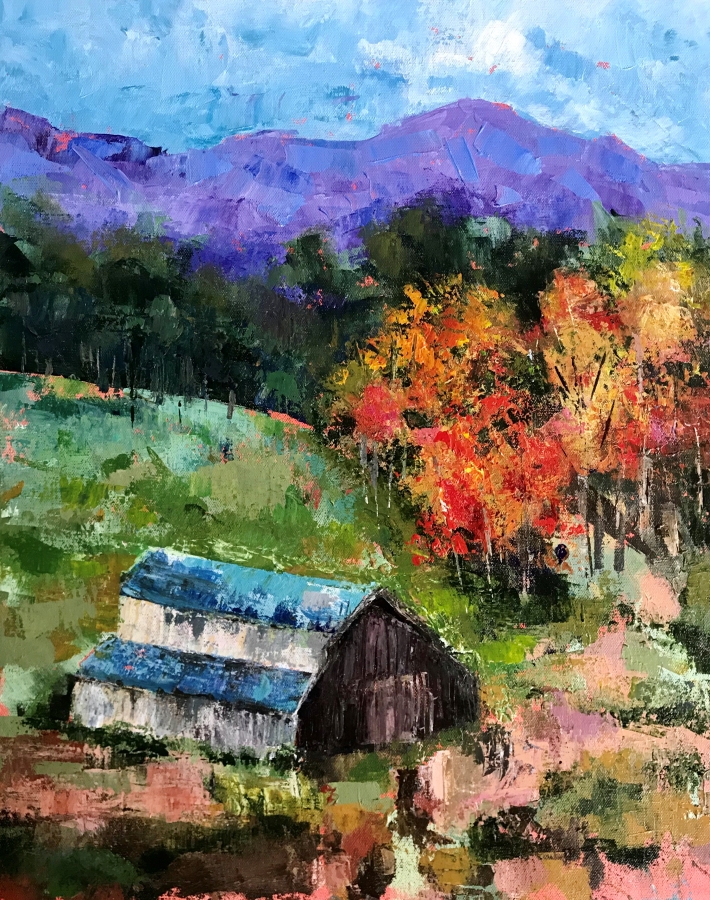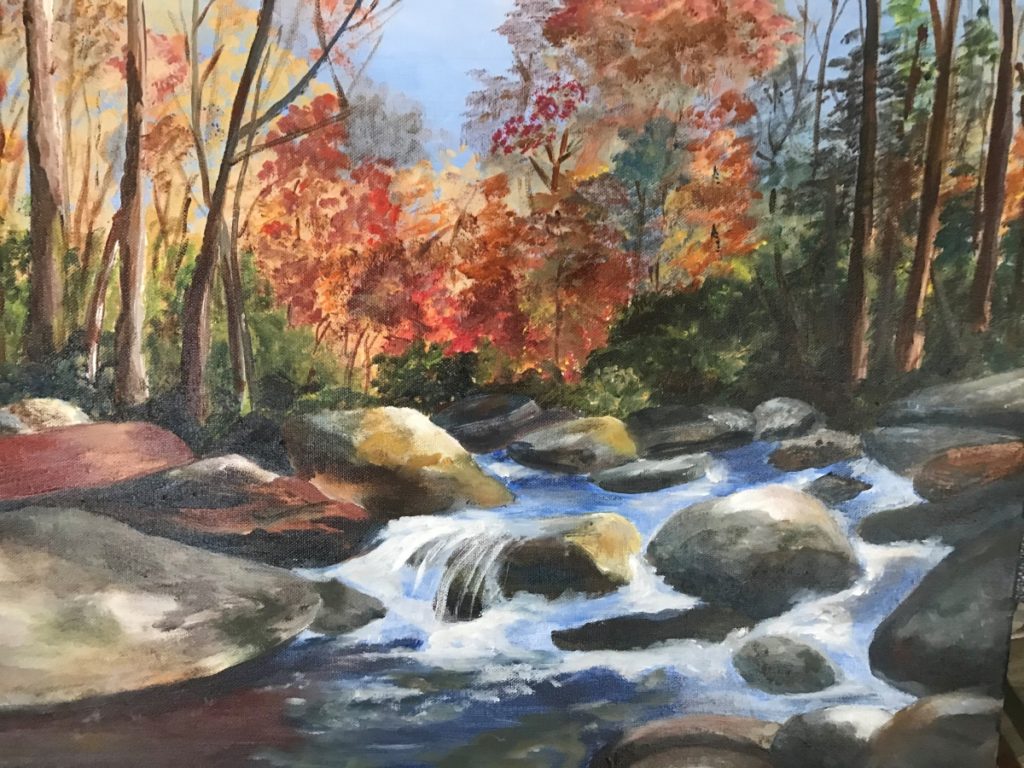 Virginia Culbertson
In " A Psalm of Life" Henry Wadsworth Longfellow wrote, " Art is long and time is fleeting." This quote has been a source of inspiration to me as we have all navigated the unusual time in which we find ourselves this year. With the onset of the Covid 19 virus and the social isolation that has incurred, having a venue through which I could enjoy the hours of isolation and by which I could express myself helped immensely in making good use of the unoccupied hours.
With time to paint and recollect past experiences, I was inspired by my childhood memories of growing up in Charleston and the surrounding South Carolina low country. I have always loved the history of Charleston, the architecture, and the beach and marsh areas. Therefore, many of my paintings reflect that area where my heart still transcends during times of trial.
One painting not from the low country is of the Furman University Bell Tower where my now son-in-law proposed to my daughter some number of years ago while another is a dog portrait that is representative of another hobby that has been a source of fun, that of painting pictures for friends of their fur babies. I also did a couple of floral paintings that were just for my own enjoyment of painting something bright and happy. Lastly, is a whimsical picture of a rooster to represent my Carolina Gamecocks!
Marsha Shelburn
Life is a lot more interesting when viewed as a slideshow of possible paintings. I see much more than I did before I started painting. Capturing colors, textures, shapes, and the effects of light forces me to look carefully. I pay more attention to interactions between people and enjoy the finer points of both nature and urban areas.
Usually I paint with oils, but it is tempting to try every sort of art. Sometimes I switch to acrylics and pastels; or I'll experiment with encaustics or a medium entirely new to me.
My favorite subjects are people caught in their daily routines or in unique places. But I like many other subjects, too…animals, plants, buildings, boats, etc.  I usually have several very different paintings going at the same time, so I can alternate sketching, painting details, creating backgrounds, using different colors, etc.
My art has been juried into shows and won awards, but I feel most honored when people choose my art for their homes.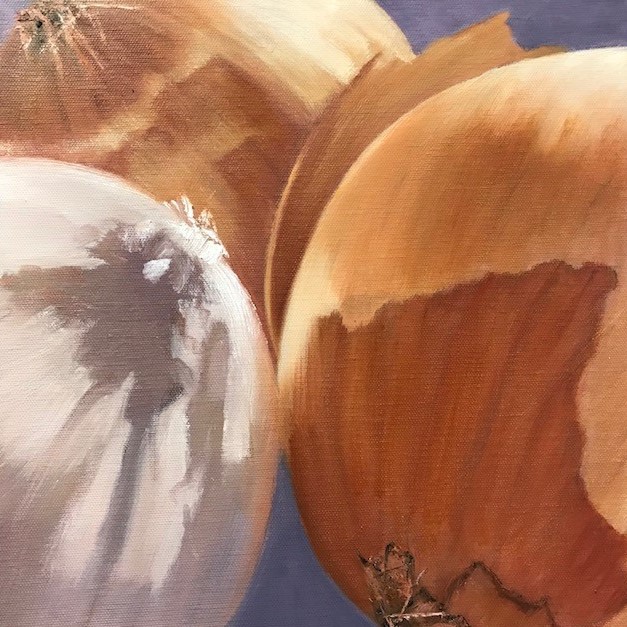 February 4 – March 19, 2021
Opening Reception: Thurs, February 4 from 6-8pm

Karey Santos, Betsy Hughes & Susanna King
March 25 – April 30, 2021
Opening Reception: Thurs, March 25 from 6-8pm

Carolyn Bohn & Dana McMenamin
Opening Reception: Thurs, May 6 from 6-8pm

Aiken Artist Guild Annual Member Show