Hollywood Secrets: Oct 21 – Dec 3, 2021
Opening Reception: Thurs, Oct 21 from 6-8pm
Hollywood Secrets
Aiken Resident, Jacqueline Osborn curates the Hollywood Secrets Exhibition from the memorabilia of Casey Maxwell Clair and Christopher Beaumont's families. As kids growing up in Hollywood, Casey and Chris knew their lives were different than the other kids. Sometimes in a good way—visiting a movie set, going to famous people's homes, getting an inside look at the "magic" of Hollywood.
At other times, their lives were tragic and sad and all the glamour of Tinsel Town couldn't make it right again. Each had their own path to take before they met as adults and as they say, "are still living happily ever after!"
Casey's mother, Eve Whitney was a pin-up Vargas model and a starlet under contract at MGM while her father, Eddie Maxwell Cherkose was a debonair and successful comedy writer and songwriter for stage, tv and the big screen. How does a kid (and her sister) fit into that scene? It's an incredible journey which sent Casey see-sawing between glamorous parties of Hollywood's elite and nights spent sleeping in a carport in the rain. Her best-selling memoir An Only Child and Her Sister –A True Hollywood Memoir of Two Little Girls Lost and One Found has been on the top ten of Kindle autobiographies for over a year.
Chris grew up around the legendary writers who created The Twilight Zone…Bradbury, Serling, Matheson and Charles Beaumont, his father. When Chris's father was only 38, he died with early onset Alzheimer's and shortly thereafter Chris's mother lost her battle with cancer. So, at age 19 Chris took over as the sole "parent" to his three younger siblings. Again, a story so tragic and triumphant that it was turned into two separate Movies of the Week on ABC and NBC.
Movie Stars. Glamour. Magic.
Welcome to Hollywood–back in the day…When pretense was honed to Perfection, And a different Reality lived behind the Façade.
Yes, long before the tell-all of today… Hollywood had its Secrets.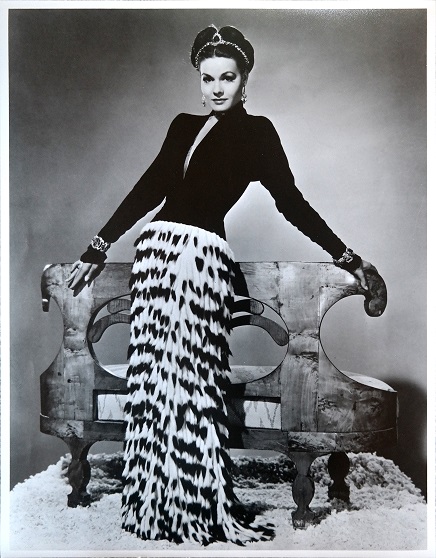 Dec 9, 2021 – Jan 21, 2022
Opening Reception: Thurs, Dec 9 from 6-8pm