TAKE A VIRTUAL TOUR OF OUR GALLERY
Current Exhibition

May 26 – June 19, 2020
Opening Reception
CANCELLED
Aiken Artist Guild Member Show
The Aiken Artist Guild is a non-profit organization which was founded 52 years ago, in 1967.  The purpose of the Guild is threefold:
To stimulate appreciation of original visual arts in the region.
To create an opportunity for local artists to participate in exhibits that will expose to the citizens of Aiken County, the wealth of artistic talent therein.
To develop educational and other benefits for the members.
George Kierspe became an active artist after his retirement. He donated funds to renovate this space, which is now designated as the Aiken Artist Guild Gallery. The Aiken Center for the Arts maintains this gallery in support of the Guild.
The Guild continues a long history of member shows, exhibits throughout the community, and interesting and informative programs.  It stays technologically current with its Facebook page, Newsletter, and web site. For more information, go to AikenArtistGuild.org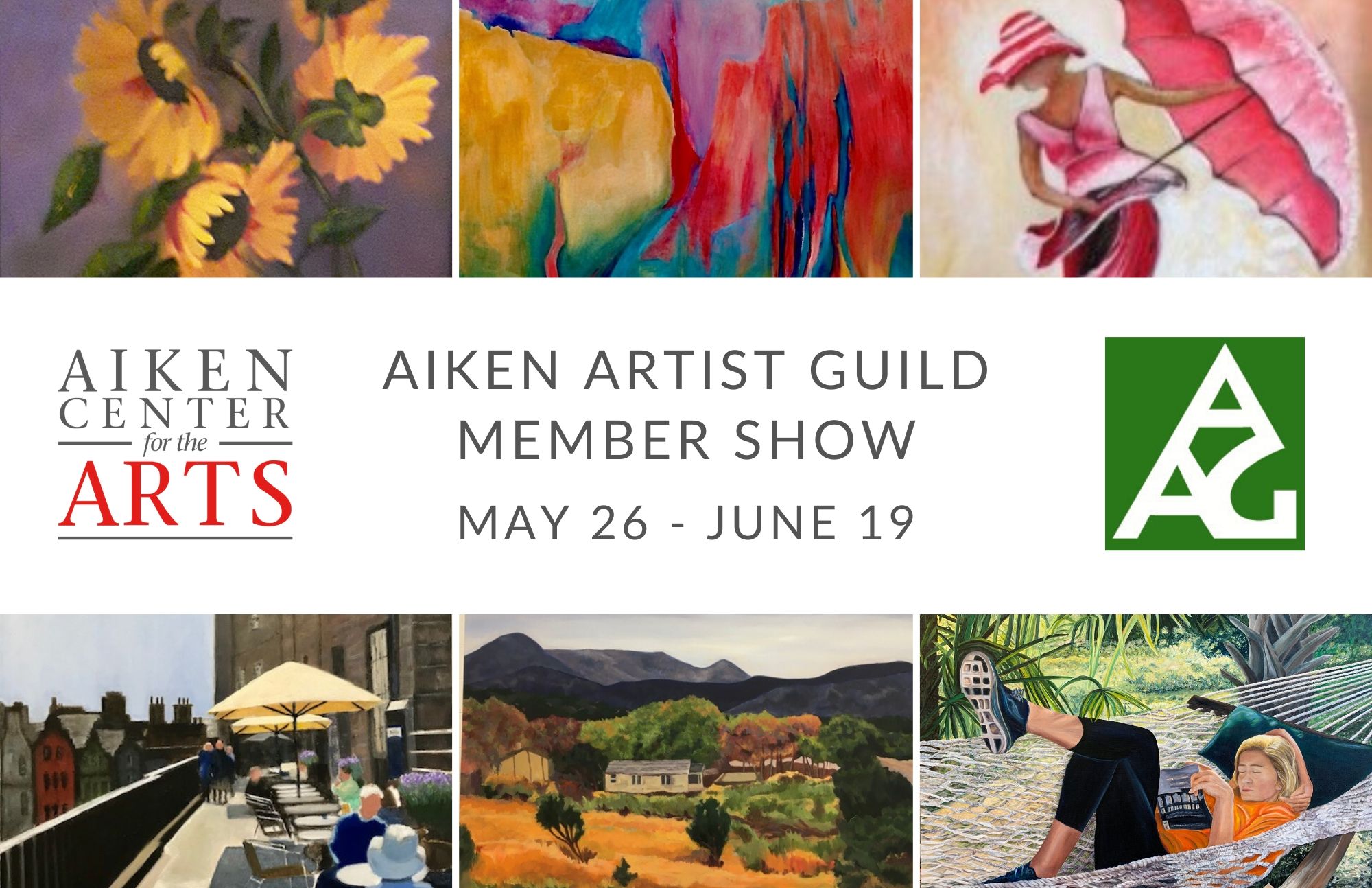 Upcoming Exhibition

June 24 – July 31, 2020
Opening Reception
Thurs, June 25 from 6-8pm