Current Exhibition

September 9 – October 23, 2020
Opening Reception
Thurs, September 10 from 6-8pm
(covid friendly – please wear a mask)

Savannah River Site's 70th Anniversary Exhibition
The Aiken Center for the Arts is proud to host an extraordinary exhibit showcasing past and present scenes from SRS as part of its 70th year celebration. The impact of SRS on our community over the last 70 years can't be overstated. Prior to President Truman's announcement of the site's selection as part of a national defense complex, Aiken was best known as an agricultural community and a favorite retreat of wealthy 19th century equestrians. While they had stately homes known as the Winter Colony, their cultural impact
was somewhat limited to their inner circle. With the advent of SRS, Aiken soon saw significant changes brought by these atomic age homesteaders from all over the United States. With families in tow, these engineers, scientists, construction workers and administrative staff brought diversity to our area and showed a keen interest in being engaged in our community. Many of us say Aiken is not your average small southern city. This is due, in large part, to SRS. Site personnel brought with them a desire to recreate the very best of the
arts and education they knew in their former communities. They sought ways to bring the arts to us through active volunteerism and their personal funds. All of the companies that have operated at SRS over the last 70 years have been very generous to the arts.
We hope you join us during this unique gallery exhibit, which showcases the accomplishments of the hundreds of thousands of men and women whose collective knowledge and intellectual capital have benefited not only Aiken but our nation.
As leaders in our community, they have demonstrated their commitment to not only protect the public health and environment but to meet the artistic needs of the people in Aiken County and the surrounding area. We at the Aiken Center for the Arts are very grateful for our major corporate donors from the SRS. We wish to thank them for sponsoring this exhibit and their ongoing support. Today, SRS continues to have vital missions that are key to our national security. Some of these missions are included in our photographic exhibition. As a special treat, this exhibit also includes beautiful photographs taken by SRS employees to include nature photographs and scenes from the surrounding area. Since its beginning, SRS has been keenly aware of its environmental responsibilities. These photographs clearly capture the beauty of the Site's 310 square miles.
Upcoming Exhibition

October 28 – November 30, 2020
Opening Reception
Thurs, October 29 from 6-8pm
(covid friendly – please wear a mask)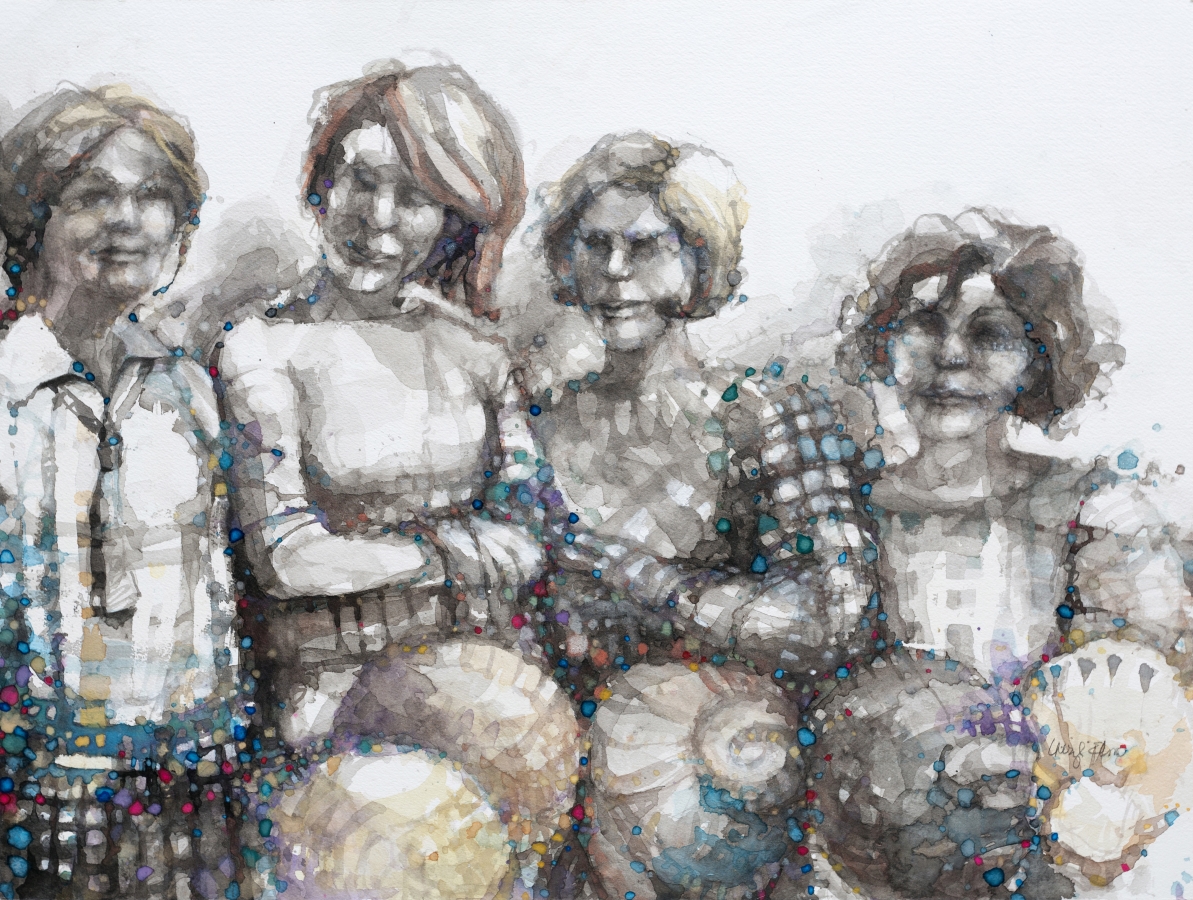 Go Figure
Artist Cheryl Elmo's artwork captures the human experience through the simplicity of every day moments. Go Figure is a collection of Cheryl's artwork with the central theme of human connection, giving each of us a glimpse into another person's perspective.
Upcoming Exhibition

December 2, 2020 – January 22, 2021
Opening Reception
Thurs, December 3 from 6-8pm
(covid friendly – please wear a mask)

Outside and Around Us
Plein air painting is about leaving the four walls of your studio behind and experiencing painting and drawing in the landscape. Today, plein air painting is a flourishing trend in our art world. Artists come together for "paint out" excursions and workshops devoted to the practice year-round and coast to coast. This exhibition will be featuring artwork from Plein Air artists Al Beyer, Bill Daniel, Sally Donovan and Andrew Murphy.
Augusta artist Linda Hardy will also be exhibiting work. Landscapes and marsh scenes are two of her favorite subjects. Her aim is not to recreate an image using photo realism but to capture the essence of what she sees.