Exhibition
Dates
Sept 10 – Oct 25, 2019
Opening
Reception
Thursday, Sept 19 from 6-8pm
Penny Beesley
Working mostly in mixed media, I begin with the looseness and motion of abstract painting layered with some collage elements and then mark making. My initial approach is spontaneous and intuitive. I begin by gathering a selection of paint colors and papers often inspired by the environment I live in. I like to work in a series of three to five structures – either canvas, panel or paper. I will begin by energizing the surface without thought, only motion, and as shapes and design come together, I pause, listen to music, walk away for a while, then return. When something interesting happens, I interact again with other processes to bring cohesion and closure. Sometimes it takes a long time!"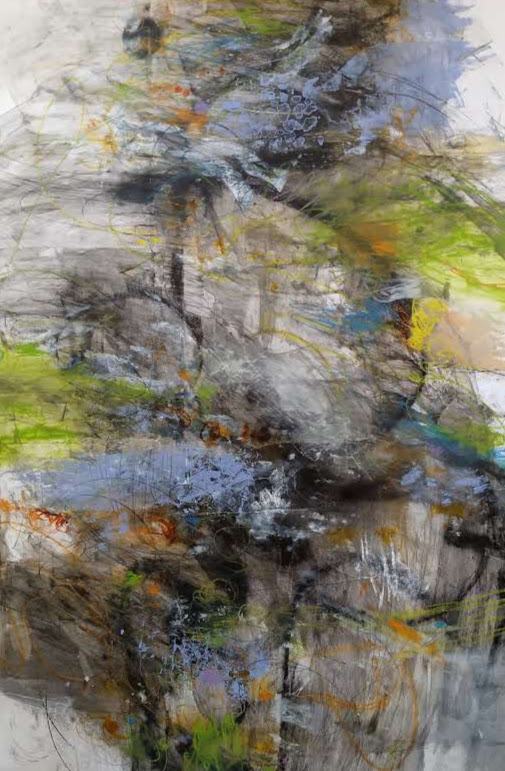 Betty Brand Perry
Visual poetry can be created by bringing together all the senses in a work of abstract art. To evoke a bit of sensuous magic, into my work is woven the rhythms of music and sound, personal symbols, calligraphic marks, and asemic writing. Undercurrents include influences of botanical-like forms, memories distilled, and the ever-changing natural world that lies beneath and above the artist-as observer. Especially interesting is the expression of implied meaning in non-objective paintings through the use of compositional elements that have personal significance.
Lucy Weigle
I have been blessed with a God given talent and therefore, my hope is that my works reflect His glory.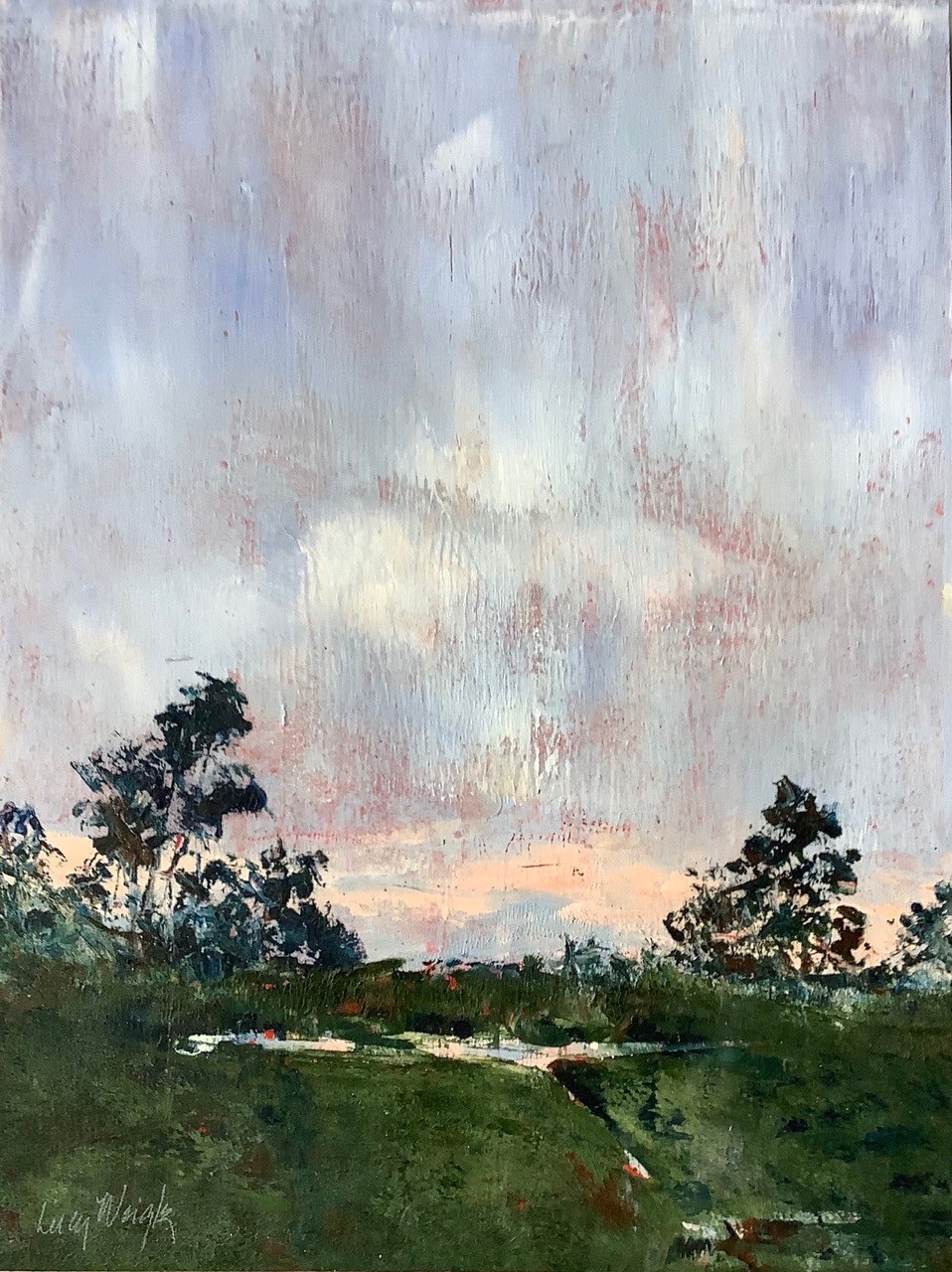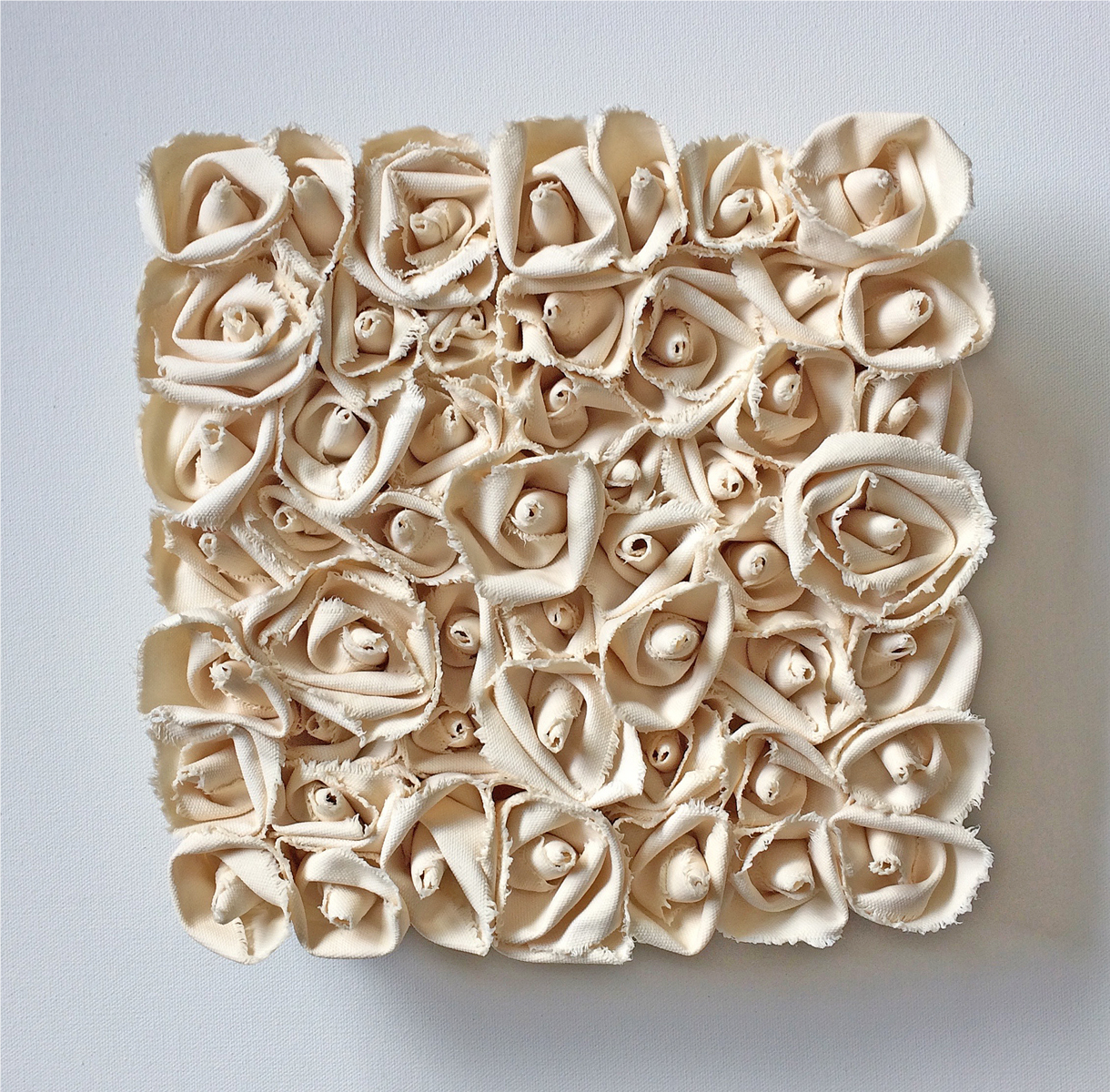 Small Expressions
The Handweavers Guild of America, Inc. is a nonprofit association of fiber artists aiming to support the fiber art community through education, inspiration and interaction with the public. Their exhibit, "Small Expressions," highlights contemporary, small-scale works created using fiber techniques in any media.  While small in scale, these works compel excitement and communicate the thoughtfulness and intimacy that is possible through design and artistic expression.  This traveling exhibit comes to the Aiken Center for the Arts with works from many different artists who are all pushing the boundaries of techniques and materials, both traditional and non-traditional. "Small Expressions" is sure to present an exciting experience for an audience of all ages. This exhibition was produced by the Handweavers Guild of America, Inc. (HGA). All works courtesy of the artists. This exhibition is made possible with support from the Fiber Trust.