Exhibition
Dates
Tuesday July 30 – Friday Sept. 6, 2019
Opening
Reception
Thursday August 1st, 2019 at 6-8pm
Kenneth Everett, Basket Weaver
I am a self-taught, South Carolina native artisan. My work juxtaposes utilitarian vessels, tools, clothes and household products with precise, artisan craftsmanship. These creations reflect upon historical origins and connects with the roots of our human existence. I believe there are valuable life lessons inside every craft that can improve our lives in a very wholesome, profound way. This body of work represents one of my many passions. Baskets are the oldest and most diverse plant-based art-form found around the world. By organizing the chaos of raw and natural materials through focus, patience, and careful attention to detail, an artwork is created. My mission is to spark an interest in society towards traditionally-crafted handworks and how meaningful they can be in our contemporary culture.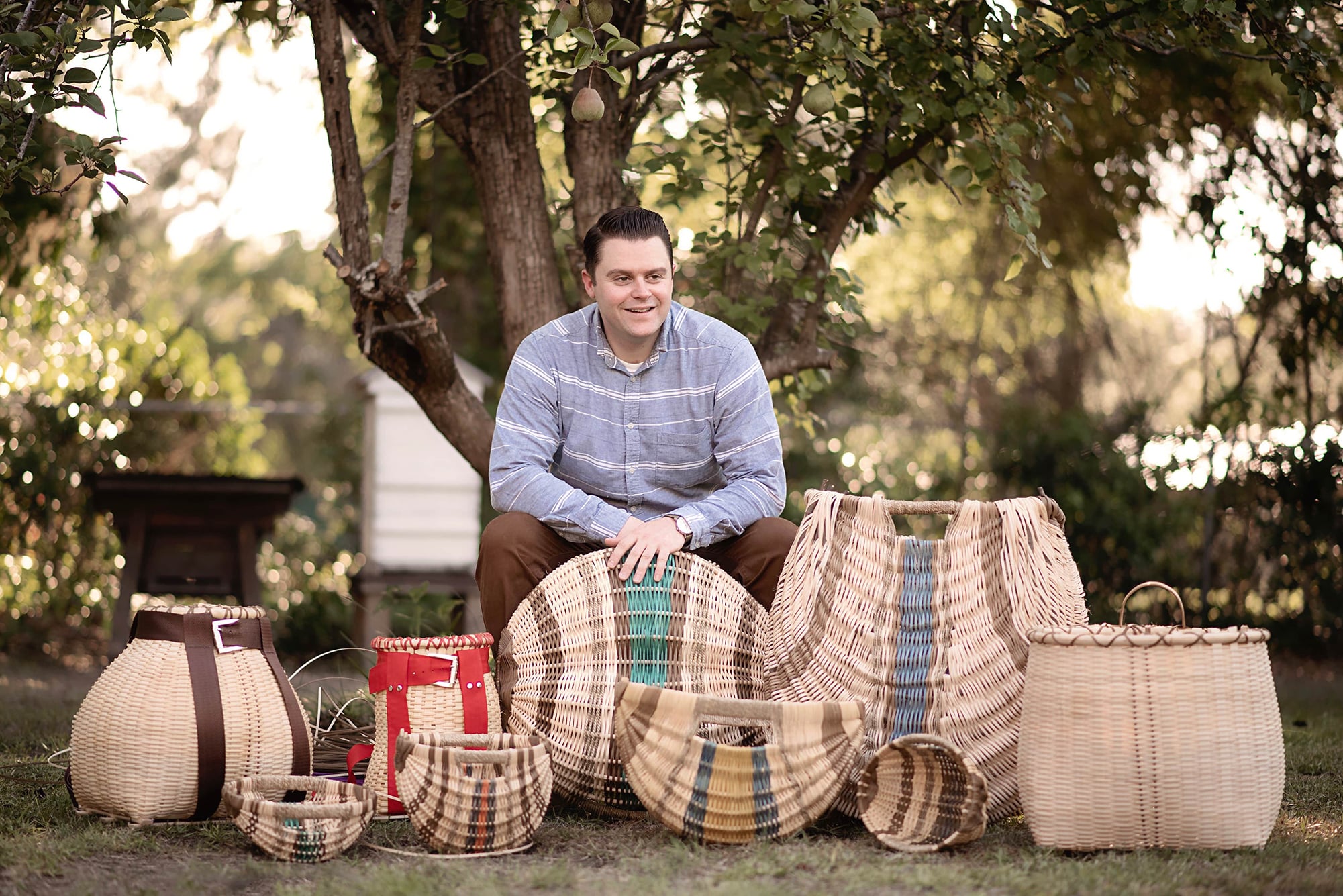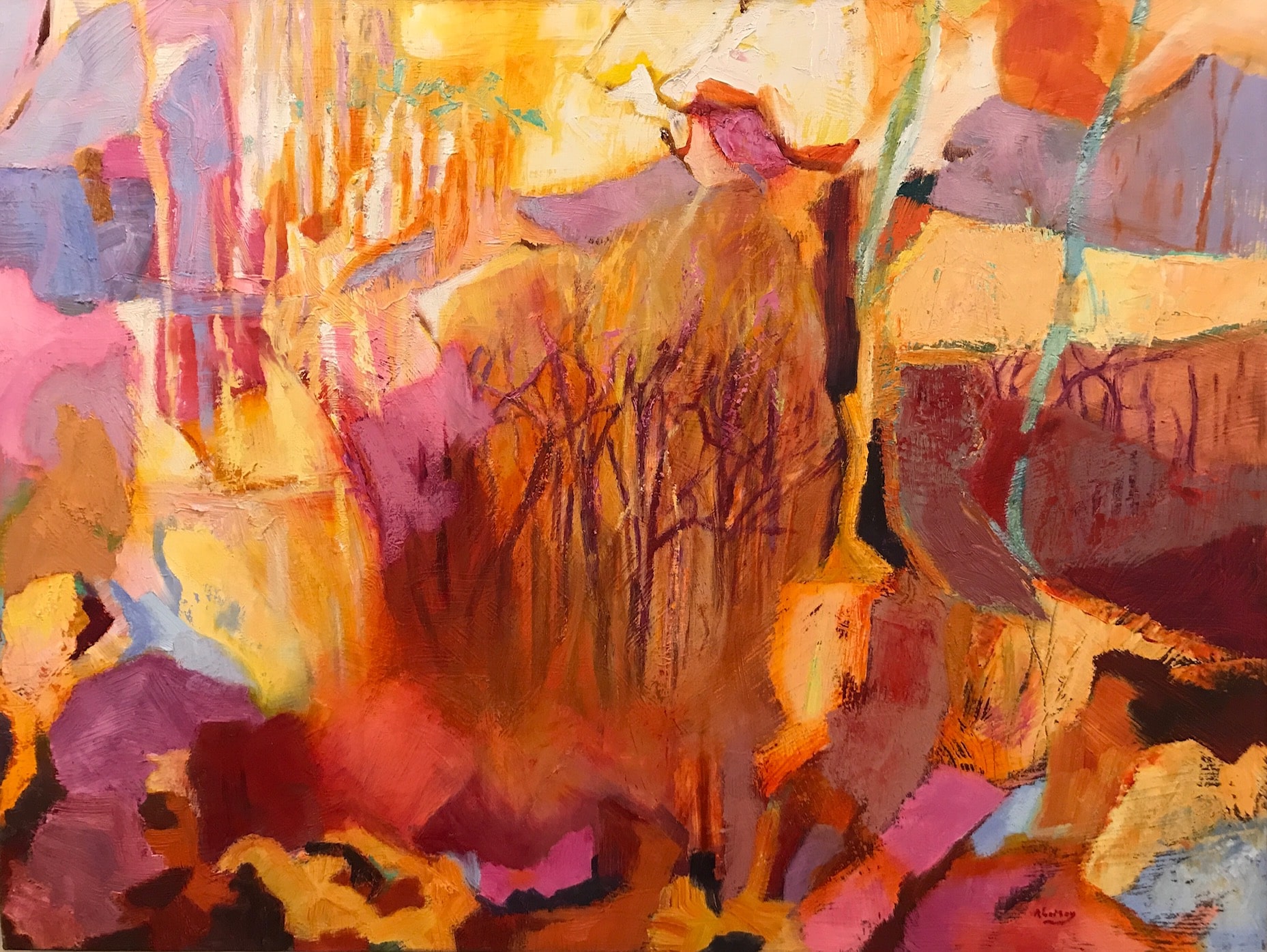 Ann LeMay
As a child I was fascinated by color and thought being an artist would be terrific.  As an adult, family and my Clinical Psychology practice took up most of my time.  However, as time allowed I studied oil and watercolor with many wonderfully skilled art teachers, such as Lee Rommel, Ann Templeton and Betty Carr in my native New Mexican hometown, Santa Fe, NM and in Mexico with Evelyn Boren.  I love to paint the vibrant colors created by the intense light emanating from the clear blue Rocky Mountain skies.  This allowed me to express my feelings and appreciation of the beauty in the world around me.  I often paint outside in plein air to replenish my soul and spirit.
I am a juried member of the Santa Fe Art Society.  My work was shown in the Society's Art Shows as well as galleries and exhibits in NM.  Since moving to Aiken I have become active with the Aiken Artist Guild.   I studied Advanced Art at the University of South Carolina at Aiken with Al Beyer and added acrylic paints to my repertoire.  I find studying with talented teachers so renewing and inspiring.  I enjoy sharing my work in galleries and juried shows.
Much of my work has an abstract and expressive nature making use of my love of color, contrast and distant space.  My strong, deep memories and experience of the high desert clarity is now influenced by the quiet softness of Eastern light.  I try to create a way for the viewer to be drawn into a realm of possibilities and transcendence when viewing my paintings.
My work is in private homes in the US and Canada and at the Neurosciences Center at the University of New Mexico Medical School in Albuquerque.  Locally, it is shown at the Aiken Center for the Arts.
Ann donated this body of work to Aiken Center for the Arts and we are deeply appreciative of her support. Over the years, Ann has encouraged the artistic community in Aiken as a significant artist and teacher. Her generosity continues to sustain the Arts Center as she now calls New Mexico home.
Summer Art Campers
Summer Art Campers have on display individual works and a collaborative art project, Colors and Connections. This project was created from a wire framework that campers have woven pieces of fabric into throughout the five weeks of art camp, symbolizing the beauty of community. During these five weeks, campers also spent time Creating Around the World in their classrooms, which provided an opportunity for them to discuss diverse people and places outside our city as they individually stretched their skills and creativity.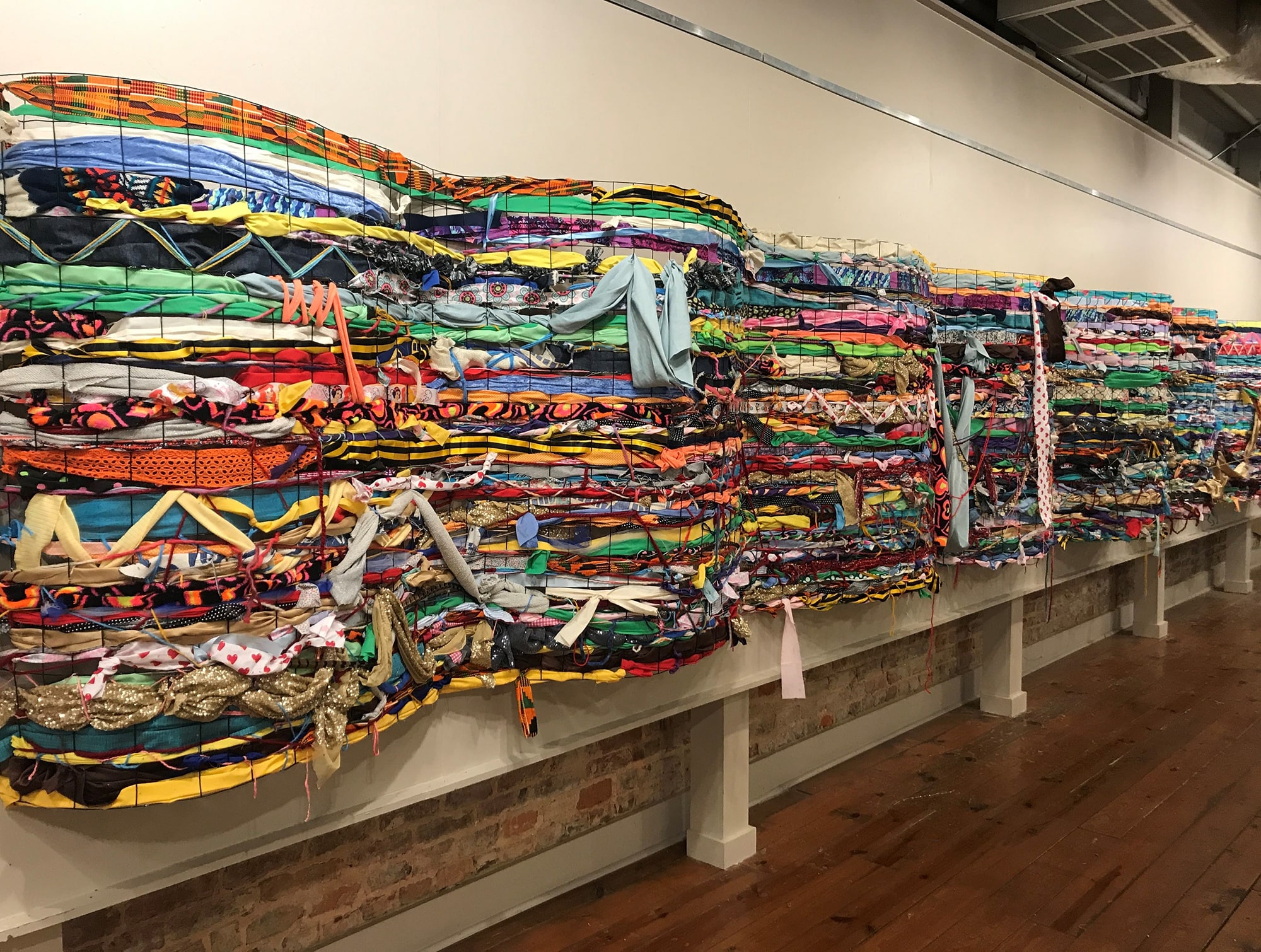 Special Needs Art & Music Camp
Special Needs Art and Music Camp has on display individual works as well as a collaborative project. For the third consecutive year, ACA has held its Art & Music Camp for Special Needs Children, which is designed specially to provide creative and artistic opportunities for children with traumatic brain injuries, cerebral palsy or other physical/cognitive disabilities in Aiken county. Campers tried their hands at guitar strumming and bongo playing and participated in projects like screen printing, watercolor painting, wire sculpture in addition to creating a group mural. The program's goal is to provide a creative outlet designed to allow these children the opportunity to have a successful, joyful art experience.