Current Exhibition

June 24 – July 31, 2020
Opening Reception
Thurs, June 25 from 6-8pm
(covid friendly – please wear a mask)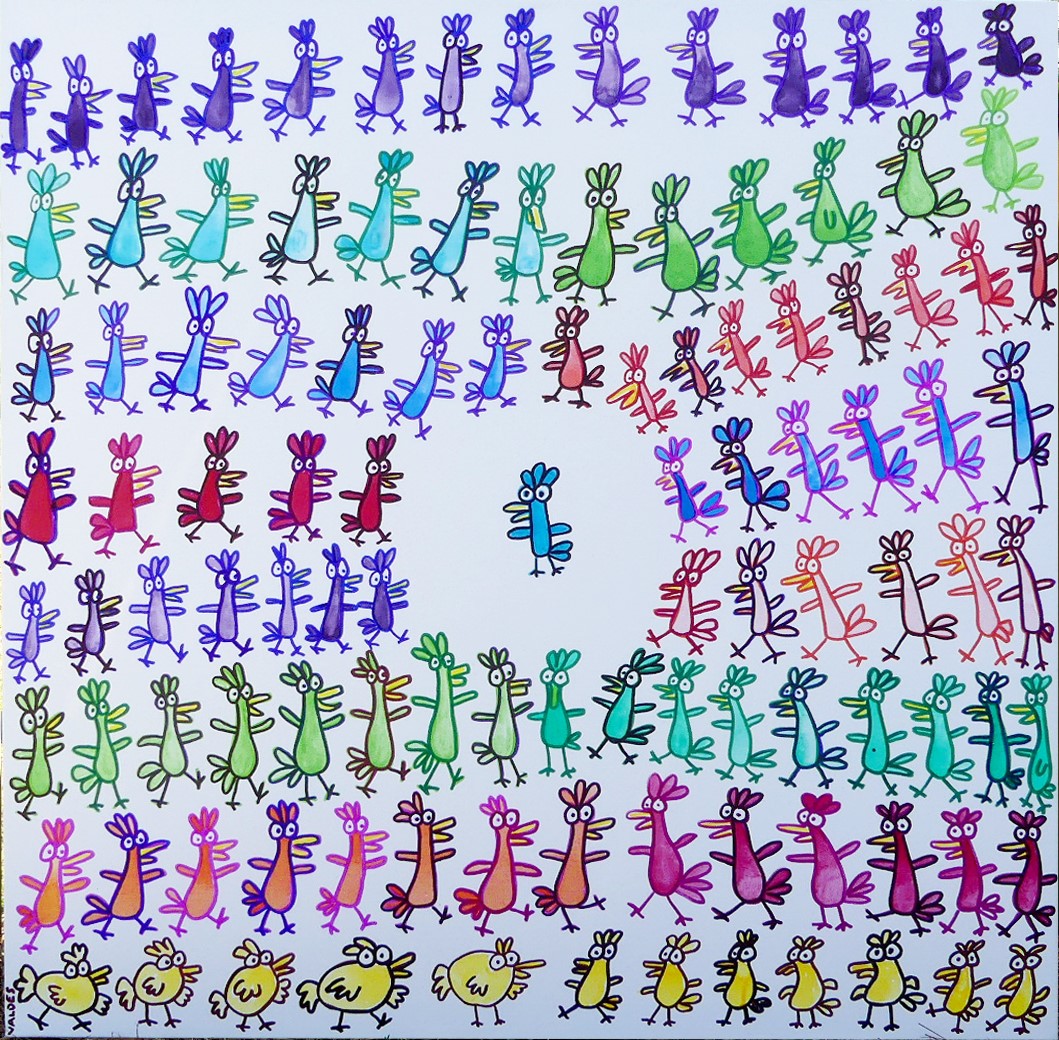 Marius Valdes
"Burd Brain" is a children's story exploring the ideas of social anxiety and introversion. These themes will be explored through an illustrated picture book and accompanying exhibition of related artwork. This collection of mixed media paintings represents my creative process of "writing with pictures". I am a trained artist, not a writer, so I often begin my narratives by drawing ideas and then crafting the written text to the images. Drawing helps me to be more creative and get my ideas out quickly. Working on larger canvases helps me to have time to contemplate my ideas while I color the drawings.
The original art for the children's book will be produced entirely using digital production on an iPad as a challenge to myself to learn a new skill and creative process. The book should be ready in Fall of 2020 and will be distributed to schools and libraries across the state of South Carolina. The project is funded by a Creative and Performing Arts Grant from the Provost's office at The University of South Carolina.
Noble Diller
I have been involved in the creative process for as long as I can remember. My interest in painting started when I was in grade school in Ottawa Ohio and continued throughout my time in high school. After high school I attended Adrian college in Adrian Michigan as a fine arts major and I studied under Michael Cassino, a first generation student of Joseph Albers. There I learned about and became fascinated with the interaction of color, line and texture. Joseph Albers through Michael Cassino definitely had the most profound impact on my painting style.
After graduating from Adrian college I applied and was accepted to Columbia school of Art NYC to pursue my masters of fine arts degree. I decided however that I needed to get a job that would generate income, so I put my pursuit of art on hold and started my career in business. For the next 30+ years I have only dabbled in art but made a promise to myself that one day when I had the time I would rekindle my pursuit of the creative process.
I have accumulated over 30 years of thoughts that I am compelled to download on canvas and have attempted to apply all of the knowledge that I gained in college and in life to these ideas. Recently I have added an element of interactivity on many of my projects, inviting the viewer to participate and reconfigure the modular pieces so they can become involved in the process and and change the outcome to their liking.
I am back painting and putting my thoughts on canvas. The time to keep the promise I made to myself has arrived.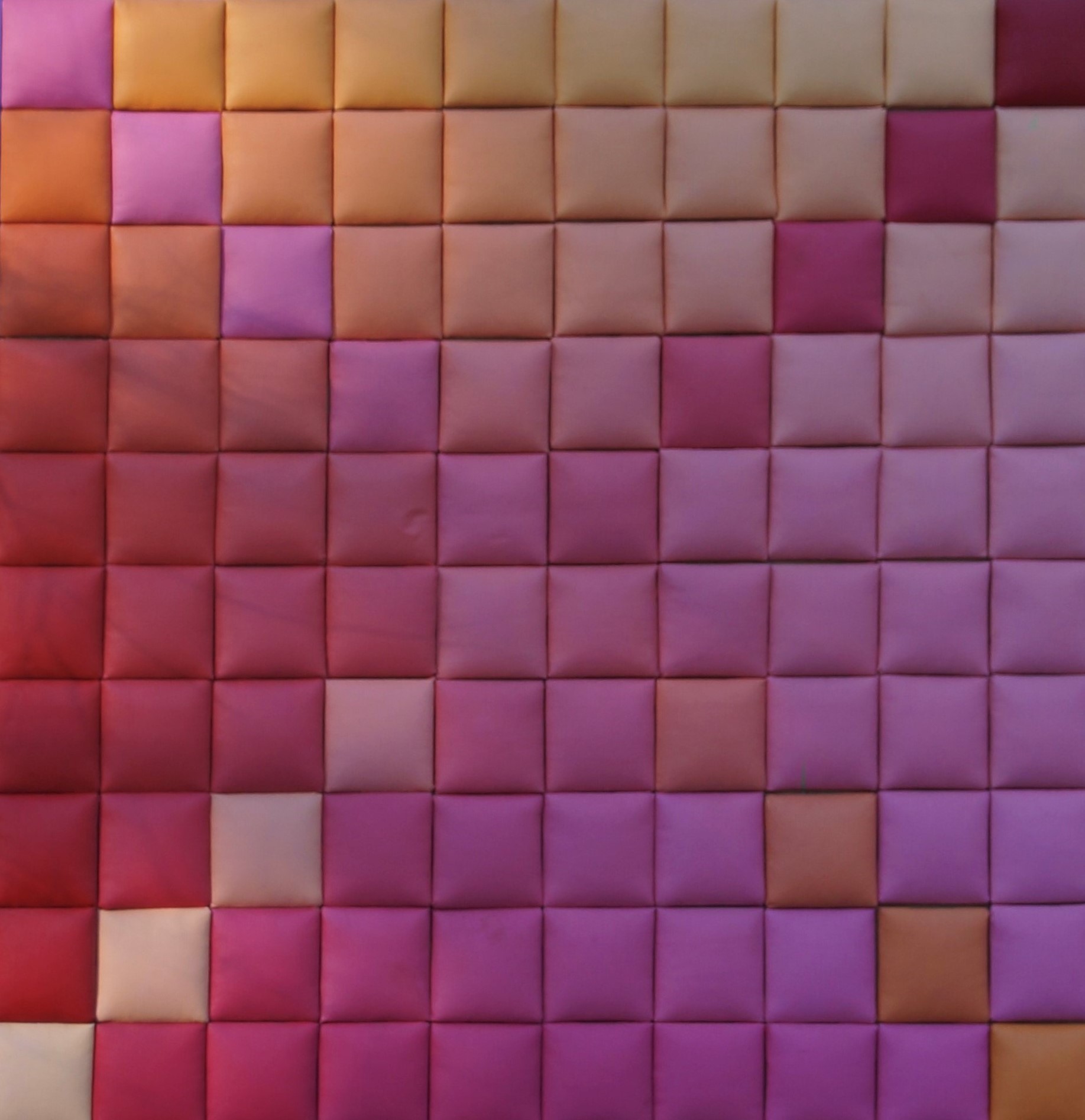 Upcoming Exhibition

August 5 –  September 4, 2020
Opening Reception
Thurs, August 6 from 6-8pm
(covid friendly – please wear a mask)

Calling All ACA Students!
Aiken Center for the Arts Student and Faculty Exhibition
Aiken Center for the Arts is hosting a student and faculty exhibition from August 5 –  September 4 in our main gallery.
As a student of the art center in 2019-2020, we would love for you to join us!  You can choose to display or sell your art.  We encourage work that you've created at home as well as those done at the art center.  Please submit 1-2 pieces on July 31 from 10am-4 pm.  Art should be wired and ready to hang.  See front desk or click below for contract and labels.
Questions?  Call Tracy 803-641-9094 or email progmgr@aikencenterforthearts.org