Exhibition
Dates
December 3, 2019 – January 24, 2020
Opening
Reception
Thursday, December 12 from 6-8pm
Kimberly Boucher
Most of my work is in oils, acrylics, pencil, or pastels.  Each and every piece I do is a journey for me, an extension of some lesson the Lord is teaching me.  Because of this, there is an intimacy that exists between me and each piece I do, an emotional tie.  Inside of each piece of art lie lessons in perseverance, faithfulness, gratitude, beauty, patience. I am deeply appreciative of the gifts I have been given, my abilities in art, my family, the world around me, and I wish to share those gifts with others. In the midst of a life filled with fleeting moments, my wish is that my art can capture some of them, and that they would serve as reminders to us to be a more grateful people.
Frank Cassara
"Low Country Memories"
I moved to Seabrook Island, near Charleston, SC with my wife Linda, in August of 2003. Of course we were thrilled to live so near to the ocean again but the bonus was that we were able to build our home on a stretch of marsh.
At one time, marsh land was not considered prime property. Mosquitoes and mud were considered to be the main attributes of marsh, not to mention the potential for flooding during very high tides. In my native Long Island NY, up until the 1960's marsh land was being filled in to create new land to build homes on. Eventually, people began to recognize the ecological importance of marsh as well as its inherent beauty. Developers found ways to build on marsh without destroying it. This was the case on Seabrook as well as adjacent Kiawah Island.
The marsh grasses are a vibrant green in summer and a lustrous gold in winter time. The live oaks with their massive limbs that grow down toward the ground then back up again support the lacy Spanish moss that hangs from these limbs. The state's signature Palmetto palm trees add to the tropical atmosphere. Along with all this beauty though is the wildlife that thrives in this environment. Deer, fox, turkeys, eagles, osprey, hawks, bobcat, sea turtles were part of our "backyard". My favorite views however, were the myriad marsh wading birds that would feed in the marsh behind our home and throughout the island.
When I started to paint in 2013 it was only natural that my primary subject matter would be the beauty of the marsh and its inhabitants. I have tried to capture the unique light and color of this part of the world on canvas. This exhibition is a representation of my attempt to portray this beauty. I hope that all who view these paintings will enjoy them and be inspired by the marshland that surrounds the area near Charleston, South Carolina.
Marissa Evans
As an artist, I like to challenge myself from time to time by trying something completely different.  Around the beginning of the year, I wrote in my idea book that I should do some greyscale paintings. I thought perhaps some ink and watercolor art would work. But, as "way leads on to way", somewhere along the path my ink turned into acrylic and my watercolors into multiple shades of grey paper.
Part of what was driving the creative process was my desire to do something that I hadn't seen or done before. I wanted to so something that would make me think outside the box. After I did a few images, I knew I had to see where it would lead me.
It has proven an amazing experience.  Painting with scissors and paper was very rewarding. Having to limit myself to black and a few shades of grey was challenging but without a doubt one of the most fun collection of works to complete.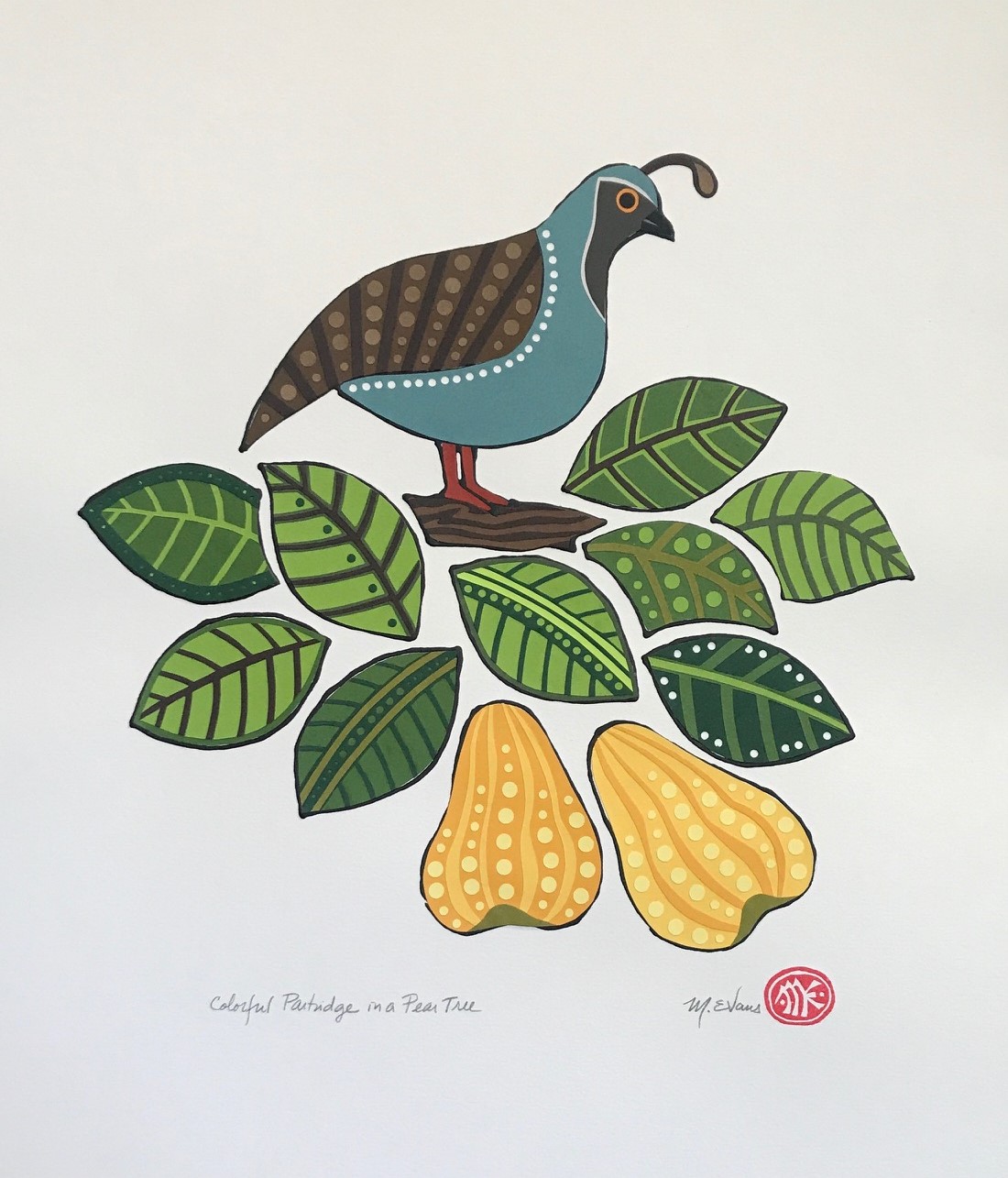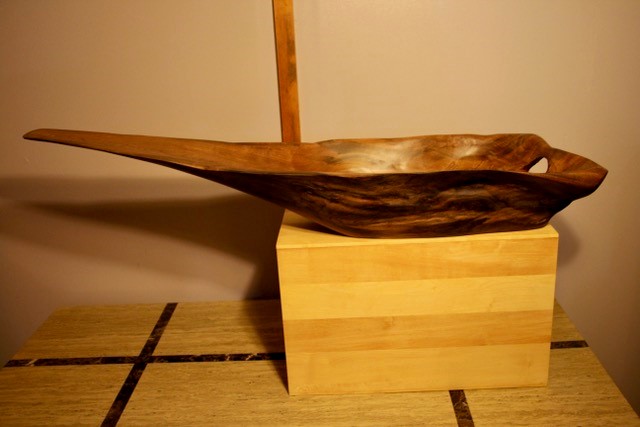 Janet & Walt Koertge
Wood Figments was inspired by the big turnings of Ed Moulthrop four decades ago while living in the Pacific NW on San Juan Island.. By combining our artistic talents of vision, creativity & unique skills we set out to create our own signature large sculpted wood turnings.
Walt, along with master metal sculptor, Bob Dittmer, fashioned a 6,000 pound WWI turret lathe into a wood lathe that could handle 6' diameters. Seeing beyond the normal symmetrical wood turnings, Walt found that many of his pieces could be turned, then sculpted to bring out the beautiful grains & figures of the wood.
We have a strong commitment to the use of indigenous woods. Regional hardwoods possess an inherent warmth & beauty further enhanced by our fine craftsmanship. Every unique finished piece reflects a fluency of form that exemplifies Walt's instinct for the potential of each piece of wood.
In the final stages of each piece, Janet's patience & meticulous command of finishing techniques bring the form to completion. Her hand-rubbed finished are meant to be touched with all the senses.
Today, Wood Figments continues to bring fine art to the local area. Our shop & showroom is located in Aiken, SC. Showings are by appointment only.