Exhibition
Dates
Sept 10 – Oct 25, 2019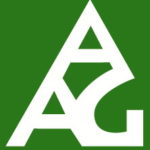 Opening
Reception
Thursday, Sept 19 from 6-8pm
Ellene Southerland
I started this journey in oil, and then tried acrylic, dabbled in pastels and watercolors then discovered the most wonderful diversity of colored pencils and alcohol inks, as well as the mystical flow of acrylics.
While I didn't seriously think of art as something I would pursue, I was determined to keep trying new techniques, taking additional classes, reading and reading and practicing. Now I am painfully critical of myself and strive to improve each stroke, color and shape. It never ends. I hope it doesn't!
I believe that the beauty of an art piece is totally in the eye of the beholder. What that beholder sees and likes is partly dependent on their age, sex, environment or even their ethnicity. When I look at art, my heart tells me if it's attractive to me. There's a feeling inside that moves me to look further. Maybe it reminds me of a prior place I've been or want to go, maybe it reminds me of someone, or maybe I like it just because my favorite color is there.
I hope that when people peruse what I've created they get a "feeling" somewhat like what I've had in the past when I have fallen in love with what I'm looking at.