Current Exhibition

June 24 – July 31, 2020
Opening Reception
Thursday, June 25 from 6-8pm
(covid friendly – please wear a mask)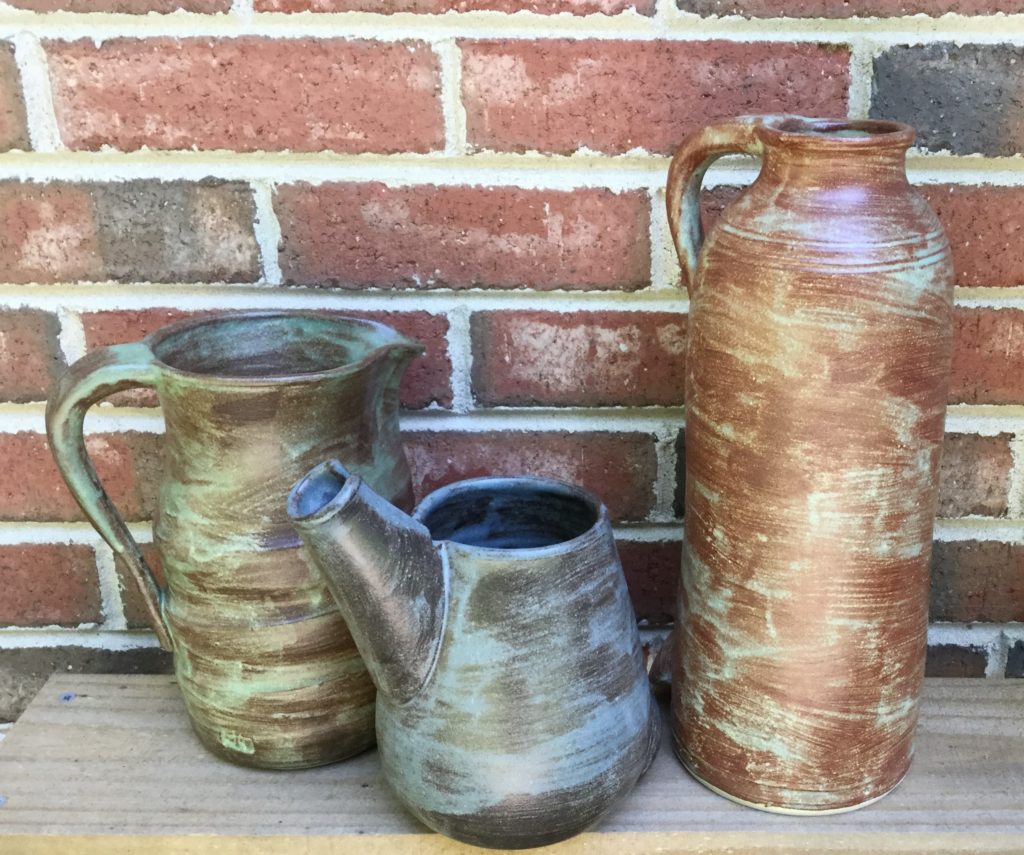 John Gordon
These wheel-thrown stoneware pieces offer examples of my experimentation with enclosed forms as the basis for sculpture, the introduction of stained clays to provide color, alterations of the surface, and varied firing techniques. My formal training in science is the basis for my interest in continually investigating new methods of form and finish. My creative side is constantly fascinated with the clay itself and how with only gentle coaxing it is transformed into the object it was meant to be.
Celeste Malinowski
I'm addicted to the challenge of trying to paint what I observe, trying to capture the essence of the scene, person, animal or object. It's like solving a puzzle and is both satisfying and delightful. It's all absorbing and I happily lose myself in the process. Winston Churchill called it "a joyride in a paintbox".
One of the benefits of painting more frequently and seriously is that I find I notice colors, shadows, light, and form in my everyday surroundings that I never focused on or appreciated enough in my previous busy life. I keep my phone handy to capture photos for later perusal for the next painting. I am always striving but usually failing to paint looser, in a more impressionistic style like some of my favorite contemporary artists, Debra Valeri and Debra Quinn Munson, both from New England. No matter. The fun is in the attempt. The two Flower Explosion paintings are as close to "loose" that I will probably ever get. I hope you find a moment of pleasure in my paintings and enjoy the experience.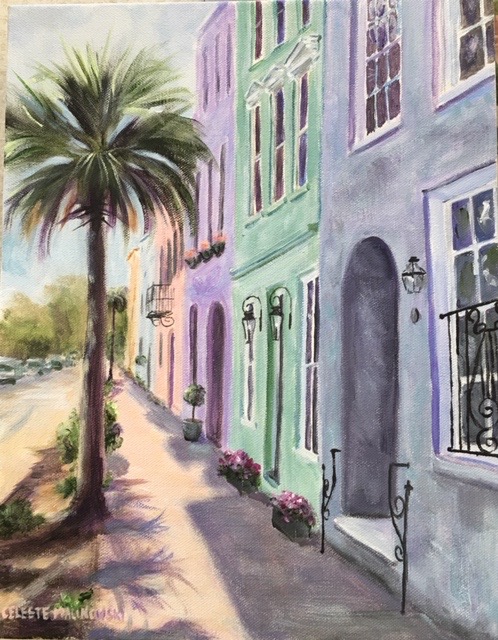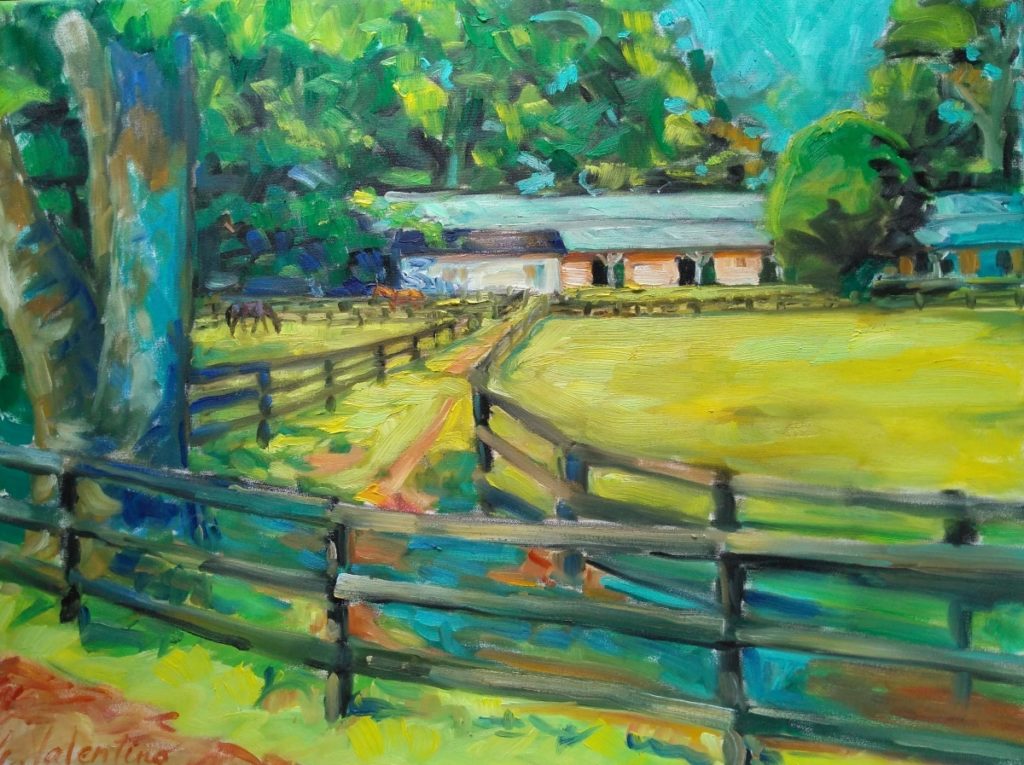 Ellen Valentino
My early artistic endeavors were drawing dogs and horses. Later, while I was working as an exercise rider at Belmont Park, I began painting landscapes and concentrated on that for many years. More recently I have come full circle, back to my roots, in my interest in painting animals, especially horses. Whether landscape or horses, my ambition is to discover the essence of the subject and try to express in paint the energy, beauty, and "wildness" that attracts and inspires me.
Impressionist and Expressionist painters such as Cezanne, Van Gogh, Vlaminck, etc. have had the greatest influence on my art, which I think is evident in my landscapes. With horses, however, I find myself wavering between the looser, painterly style I prefer and being seduced into a more realistic depiction by the sheer beauty of the animal itself. I am hoping to achieve something between the two. I had visited Aiken twice before and knew it would provide endless opportunities to study both of my favorite subjects and in 2017 I had the great good fortune to make Aiken my home. Horses and dogs have been an important driving force in my life on many levels. I am happy to be able to "give back" in a small way by donating 10% of the proceeds of the sale of my artwork to local animal shelters including FOTAS, Molly's Militia, Shelter Animal Advocates, and Equine Rescue of Aiken.
Upcoming  Exhibition

August 5 – September 4, 2020
Opening Reception
Thursday, August 6 from 6-8pm
(covid friendly – please wear a mask)

Joy Abbott
I am motivated to paint because of the beauty I see in a particular subject.  I am awestruck by nature.  As I watch and study details in nature, its intricacies touch my soul.  I want to share those experiences and touch others as I have been moved.  There is always something of beauty to be seen.  For me it is the beauty of the Creator that is abounding around us through our surroundings that draws me.  Hopefully the viewer will be drawn in too.
Georgann Crawford
THE WONDER OF IT ALL
My great love of horses is the catalyst that brought me into the love of art at a very early age. Drawing and painting became the expression of my love of these beautiful animals. Over time painting itself became my passion and the rest is history. Translating the beauty of nature onto canvas, whether animals or landscape, is a great pleasure. I especially love to capture the personality of our domesticated friends. If we pay attention we find that many of the creatures around us really do make an effort to communicate. My hope is that my paintings give them a voice and inspire you to watch and listen to the creatures around you and "hear" what they are saying.